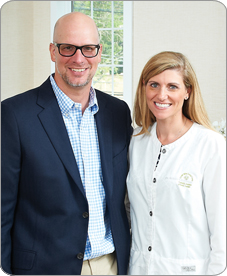 Changing Lives through Dentistry
As a child, Robin Kozlowski, DDS, frequently visited her father's dental practice in upstate New York, where she would "play dentist" with her sister. It wasn't until more than 20 years later that Kozlowski decided to follow in her father's footsteps.
---
ARTICLE TOOLS

PRINT

SHARE
---
After receiving her undergraduate degree, Kozlowski worked at the Mississippi Medical Center, where she met a few dental students who showed her the exciting things they were learning. When she saw all of the advancements in cosmetic dentistry, Kozlowski thought, "I will be able to change lives as a dentist."
Today, Kozlowski is making an impact on her patients' lives every day from her new, state–of–the–art practice in Locust Valley, New York on Long Island. "I'm so proud to have this practice and to be able to offer my patients the best treatment possible," she said.
Bringing a vision to life
Kozlowski graduated at the top of her class from Stony Brook University in 2000 with a Doctor of Dental Surgery degree. Over the next several years, while juggling raising a family and moving to Locust Valley, she associated at a number of practices. When her children reached school age, Kozlowski knew it was time to branch out on her own.